If you tried to insert AdSense or some other 3rd party code directly in your Blogger hosted blog, you probably saw that it's not going to be as easy as copy-paste operation. That's way I decided to create a simple tool that will help you "prepare" AdSense code for you blog.
Insert AdSense code to your blog
first, if you haven't done that already, you need to login to your AdSense account and make a new ad
then select html code provided by AdSense, go to my Blogger XML Escape page and paste your code in first text box,
you will automatically get XML escaped html code in output text box,
then select new code from output text box and copy that to your blog template.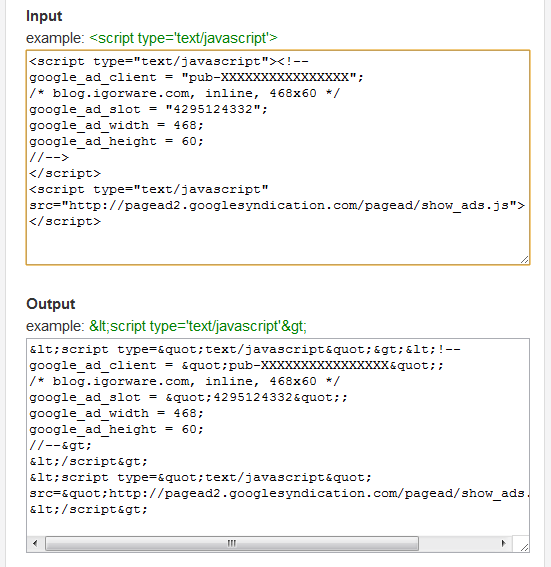 Why not just use widget?
in some cases you can't use them, for example: if you want ads inside you blog post,
also widgets create frames and add some javascript files that increase your page load times